Description
The main advantages of this Coronavirus testing kit are the ease of use and speed of results. Simple to use, the COVID-19 kit enables doctors and lab personnel to test out patients, by detecting specific to the nCoV IgM and IgG antibodies, which are present in the blood, but also the plasma and the mouth, in the saliva. This makes the Q COVID-19 Duo Test a viable potion for field/point of care testing of patients.
How to use the coronavirus test kit
Using the kit itself, is extremely simple. The person performing the test should use a micropipette to collect the body fluid which will be tested. 10μl of blood, saliva or plasma are sufficient, but once placed into the test COVID-19 test kit's container, an additional 90μl of buffer must be added for the test to work. Results will be visible in just ten minutes, but do take care not to read them in 15 minutes or more, after adding the fluid, as beyond that point any result would be a invalid or incorrect.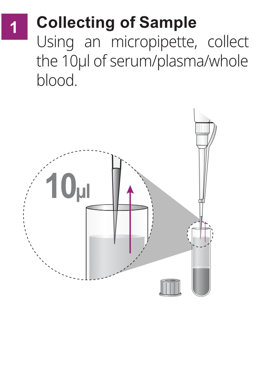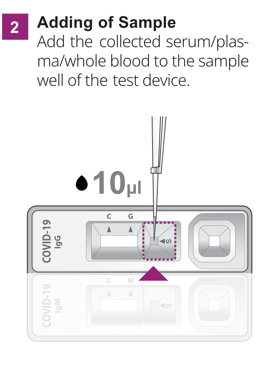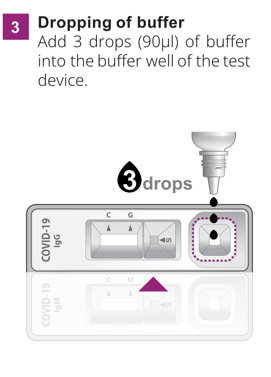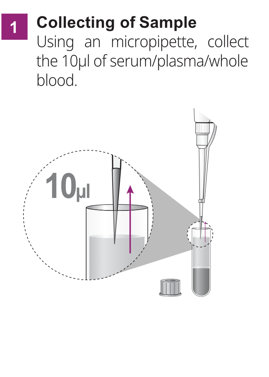 Reading the COVID-19 Duo Test Kit results
For a test to be considered valid a colored band next to the letter C, marked on the kit, must appear. A coronavirus test is considered valid, even if the C band is very faint. The actual test result is checked via the M and G bands on each respective test, with the presence of such being and indication of possible coronavirus infection.
Please note the results of the nCoV test kit are not definitive and should only be used as part of the coronavirus diagnostics and treatment/prevention. Note that other types of SARS antibodies may react with the test.