Lip Fillers
Lip fillers, are perhaps the most popular product among the Hyaluronic Acid based injectables and lip enhancement is by far the most popular cosmetic procedure done by plastic surgeons and dermatologists. The advancements made in the filler industry and their widespread adoption have driven the price down and today, getting lip enhancement is a relatively standard and affordable procedure.
Unlike past decades, where the patient had to undergo an actual surgery and the results were permanent, with all the attached pitfalls of such finality, today getting a lip injection with HA gel is fast and relatively painless. Many of the lip fillers come with a 0.1ml of lidocaine, which makes the whole procedure even less unpleasant for the patient.
While the thickness of fillers for lip injection varies, they are generally the softer type. Most brands have either dedicated lip dermal fillers or have explicitly stated which variation are appropriate for such procedure. The three most important properties the lip injectable must posses are softness, stability and appropriate viscoelasticity. These are determined by the necessity of naturally looking results.  The lips and, by extension – the area around them, are in constant movement. The filler which is applied needs to be firmly positioned and not displaced when the patient moves their face, while at the same time elastic and soft enough to appear as if there are natural tissues beneath the skin.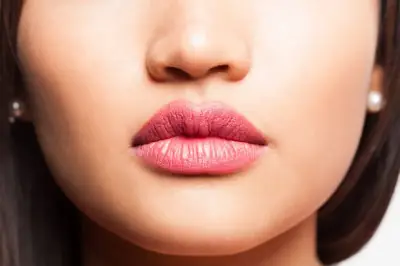 "A kiss is a secret which takes the lips for the ear."
Edmond Rostand
Treatment Areas
While cosmetic companies will often brand a product as a lip filler, depending on the physical properties of the gel, they are always appropriate for the injection and treatment of other areas. Lip fillers are primarily injected into the lip, but are also used to hide laughing lines and to hide marionette lines.
Beyond the mouth, what manufacturers often brand "deep" fillers are very appropriate for the removal of glabellar lines and their stability and viscoelasticity make them the perfect solution to the enhancement of the checks, allowing for extra volume gains, as well as sculpting of the chin.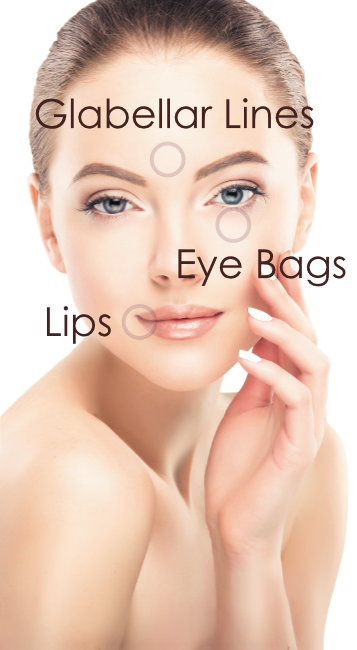 [dsgvo-youtube url="https://www.youtube.com/watch?v=nJkp1qhmnH8" ][/dsgvo-youtube]
Injection Procedure
The injection of a lip filler is a very straightforward process. It is absolutely necessary that it is performed by a trained doctor with the proper training in filler application, in order to avoid unwanted results. Injecting a lip filler takes about 20-25 minutes and the procedure can cause minor discomfort. Lidocaine lip fillers are less painful.
The patients should expect only minor side effects like redness, swelling and irritation, which pass from a couple of hours to a couple of days. Since Lip enhancement with a filler is not a permanent cosmetic method, it is recommended that periodical subsequent injections, e.g. every six months, are do to maintain volume and shape.