Most professionals working with lip enhancing products or even people interested in the topic will tell you that the market is, mildly put, oversaturated to the point where it's too difficult to pointing the best dermal solutions for ace and lips, alike. From that perspective finding the best fillers for lips is often an uphill battle, even for an experienced dermatologist, especially in instances where they look to expand their portfolio with new products.
What are Lip Fillers?
Hyaluronic acid lip fillers are a gel like substance, usually created with Sodium Hyaluronate, as the based ingredient, which are applied locally to the skin of the lips, at medium depth. They are used to create or add volume via adding filler in top lip or to make the lower one even more pronounced. Additionally, HA fillers can be utilized to contour the shape of one's lips. Over the past decade and a half, they have slowly but surely pushed out more traditional methods of lip enhancement, as filler augmentations are substantially less invasive and much more cost effective, while the person is not tied to the results. Temporary fillers for lips are a non-binding alternative to the often-permanent methods to add volume in the mid face area, used before (e.g., plastic surgery).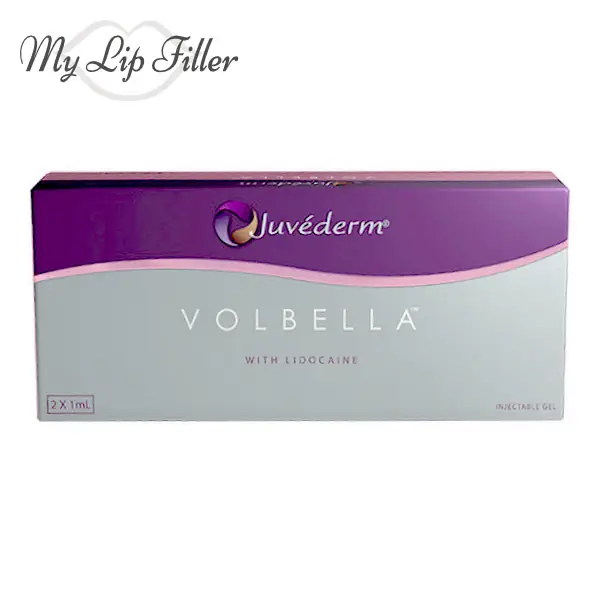 What to Know About Lip Fillers
The best approach to finding the best possible solution, is to do a preliminary analysis of the available offers on the market, consider budget and personal preferences – volumuzation, stability of the HA gel, are they long lasting lip fillers, etc. What the "right" product is will also be determined by the types of lips, their contour, initial volume and more. Most of these are determined during the initial consultation with the dermatologist and licensed practitioner, where the patient's requirements are determined. A lot of the end result will depend on factors beyond personal preferences – subtle lip fillers will work better for people with very thin lips or particular lip contour, while Hyaluronic gel which adds more dramatic volume will looks good only on a specific set of lips.
Which Lip Filler is the Best?
Following the above train of thought, which filler is best for lips will in many ways be a strictly individual matter. Each person is unique and so are their lips. However, there are definitely certain things to look out for, to consider or alternatively – avoid. Here are some guidelines when it comes to hyaluronic acid lip injection solutions:
Aim for a product with maximum durability – while touch up procedures, are standard practice, it's best to go for the best lip fillers in terms of durability. Optimally, we're talking about 12 months. This is vary largely depending on the body's metabolism and other factors, but the really good products are in the 9-to-12-month range. If using a new filler, it's mandatory to do proper research and gather enough feedback, as the manufacturer's claims are often wildly exaggerated.
Play it safe – being too experimental when it comes to cosmetic fillers for lips is not necessarily recommended. If you are happy with a particular brand of Hyaluronic lip gel, then it's best to stick to it. There is a certain element to "fad" when it comes to filler brands, especially the Korean ones, as something new pops up all the time. But there is safety and reliability to picking a brand and sticking to it. If you're used to Dermalax or are happy with your lip work with Stylage M with Lidocaine – stick to that.
You do "you" – one of the main pitfalls when it comes to enhancements with HA gel is going after a standardized look. As far as lip augmentation is concerned, a lot of people are caught in the pitfall of overdoing it. There are a couple of things to note. First, lips absolutely can be too big. Second, different lips can "take" different amount of Hyaluronic gel. Based on the same and natural contour, the amount of natural lip fillers that can be applied varies greatly. The rule of thumb is that subtle enhancements look better and overdone lips.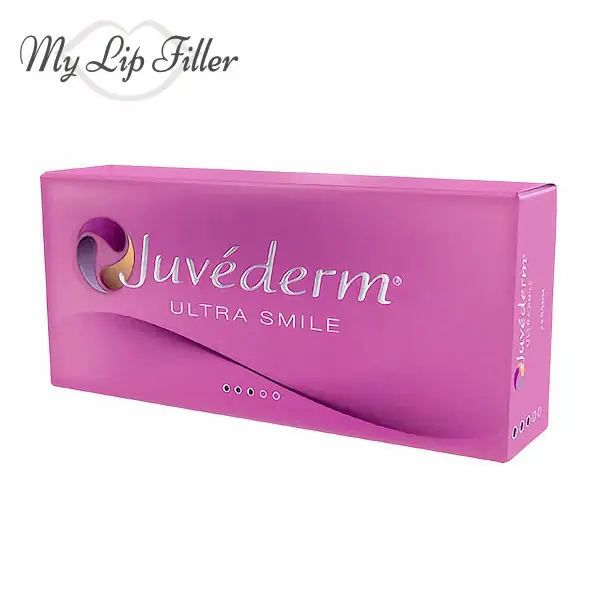 How Do Different Types of Lip Fillers Work?
Dermal fillers, in general, vary depending on their main ingredient. However, in terms of volumization and contouring of different types of lips, the Hyaluronic acid gel reigns supreme. There is a good reason for that. It is natural to the human body and skin, in particular and it's a great base for manufacturing different fillers for lips, which are safe to use, with minimal risk of adverse reaction and completely biocompatible for most people. Further, Hyaluronic acid is an excellent basis for gel creation, as it can hold many times its own weight in water. And in regard to overall skin rejuvenation, HA fillers will improve the skin hydration as the gel dissolves over time. It's an added benefit to the skin volumizing (or in this case – lip enhancing) effect that this type of product has. At this point, Hyaluronic acid based fillers have almost completely pushed other lip augmenting methods out.
Best Lip Fillers
Before giving any actual suggestions, it is very important to note that the answer to this question is, inevitably, strictly individual. As noted, that choice will be dependent on both the personal preferences of the person, as well as the recommendations of their practitioner or dermatologist. That being said, below are the options for best lip filler doctors and other licensed practitioners are likely to recommend during a consultation: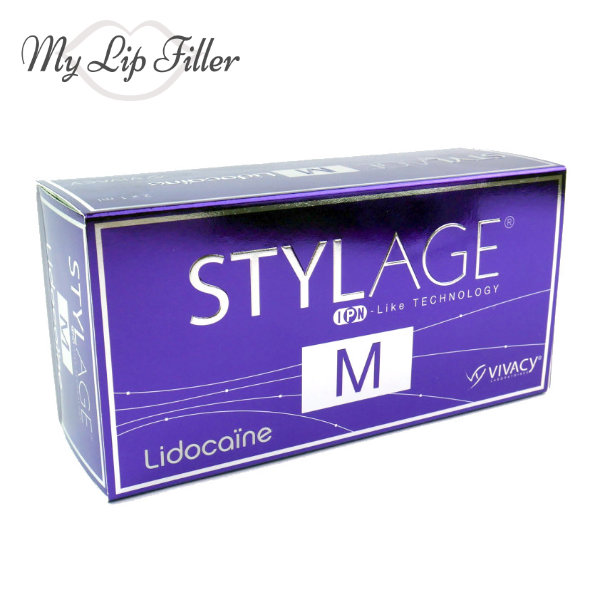 Juvederm Volbella / Juvederm Volift – the most elite of elite brands, Juvederm fillers for lips are hands down the benchmark for quality. Volbella is part of the Vycross series, which itself is the premium offering of an already premium brand. The HA gel of this series uses a specially developed and patented method of cross-linking which adds superios stability and durability of the filler gel, while reducing the concentration of Hyaluronic acid necessary to achieve optimum results. If you want the best of the best – look note further. Note: depending on your preference in regard to the filler density (and subsequent feel of the lip) Volift from the same series might be the best lip filler product for you.
Juvederm Ultra 3 / Juvederm Ultra Smile – even if the Ultra series is not "premium" it is stull very much Juvederm, so it's a top tier product. Long effect, natural volumization, beautiful results and supreme quality and safety. Juvederm's Ultra fillers are a "no compromise with quality" type of product. Depending on personal preference, the dedicated Ultra Smile would be a better choice or the slightly denser mid face filler Ultra 3. In either case, both are beyond nice lip fillers and a good first choice for anybody aiming for naturally looking lip enhancement.
Stylage M (with or without Lidocaine) – the Stylage brand is often, undeservedly overshadowed by Juvederm. However, if brings just as much quality and Stylage M can give truly beautiful lips to anybody. While technically, Stylage Kiss is the designated lip filler of this brand, a lot of people prefer the slightly thicker Stylage M, which not only gives a bit firmer feel to the lip, but also lasts longer and adds more volume, overall.
Revolax Deep / Rejeunesse Deep / Dermalax Deep Plus – pick any of the three and you won't be making a mistake. Although technically different fillers for lips, they are fairly similar and represent the most popular entries in their respective HA gel lines, which themselves, are arguably, the most recognizable Korean brands of fillers. Intended as general purpose solutions, for the mid face and treatment of moderate to deep wrinkles, they excel when used for lip enhancement and a good 12 months of superior lip contour and volume can be expected of them. If you're looking for a direct alternative to American and European lip fillers – Revolax, Dermalax or Rejeunesse Deep will offer a great, cost effective option to choose.
A-Jax Keen Vivid – a direct alternative to the Rejeunesse Deep, specifically, A-Jax Keen Vivid has virtually the same parameters and gel properties. If you like the Reju, you should definitely give a chance to one of the best lip fillers 2023 has to offer, at an even lower price than its more renowned counterpart.
Glowing Fill Half – a double proposition, Glowing Fill is one of the best values brands of lip fillers which are available. Probably the cheapest CE certified filler on the market, it offers Korean precision of manufacturing with European safety standards. Two fillers per box is a guarantee that a full lip enhancement can be done and there will be enough Hyaluronic gel to address issues like nasolabial folds and marionette lines in the same session.
Teosyal RHA 3 / Teosyal RHA Kiss – We cannot talk about globally recognized brands of and not list the best solutions from Teosyal and their RHA series of natural fillers for lips. Picking between the Teosyal RHA 3 and Teosyal RHA Kiss, mostly depends on the persons preference – RHA 3 is a general mid face filler, with a tag higher density, while the RHA Kiss is ever so softer. The former, comes in 1ml syringes, while the latter is 0.7ml per filler, so the amount of gel that the lip can absorb is also a factor to consider.
Restylane / Restylane Kysse – There is no way to skin the best known natural filler for lips from Sweden. The premium price is warranted by the premium HA gel quality, which can be used to produce some of themost naturally looking enhanced lips possible. Restylane Kysse is the dedicated lip filler, but if you're looking for a more general purpose filler to sue for a lip touchup and minor nasolabial filling – either Restylane with Lidocaine or Restylane without Lidocaine, will perform admirably, all the same.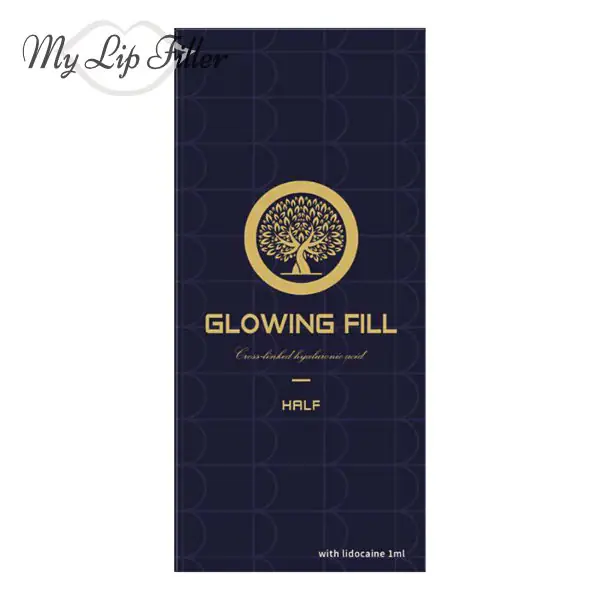 This is list is, by all means, not exhaustive but merely suggestive. Finding the longest lasting filler for lips or the one that gives the best results in terms of compatibility with one's body and skin is a process. But if you opt for any of the above suggestions for lip filler before and after results will be beautiful and dramatic (in a good way).
Cost Differences Between Lip Fillers
We touched on the price difference between European and North American filler gel when compared to Korean products. When researching what fillers are used for lips price can be a huge factor which will affect the final decision. In many ways, when you buy the more recognizable brands like the above offers (Juvederm, Restylane, Teosyal) you are paying the "brand tax". Same goes for lesser known "boutique" solutions like the Neauvia Intense Flux. That is not necessarily a bad thing – there is a reason why names like Juvederm, Stylage, Teosyal or Restylane are recognized around the world. However, Korean HA solutions offer a lot of value and matching quality. Not to mention that there are some very interesting South Korean lip fillers with unorthodox combinations, like the Revofil Plus, which combine Hyaluronic acid with peptides, to boost the effect. So, keep an open mind.
Longest Lasting Lip Filler
While the starting point of any research into the topic should come from the answer of the question "what is the safest lip filler?", inevitably quality is a close second and that includes the durability of the Hyaluronic gel, i.e., how long it takes the body to safely dissolve the solution into the skin. Perhaps, the Juvederm Vycross filers are the true standout when it comes to dermal fillers for the lips that are really long lasting. However, much like using specialized products to boost the production of collagen fillers for lips will work differently for each person. Sometimes, you'd get worse results with a more expensive product and vice versa.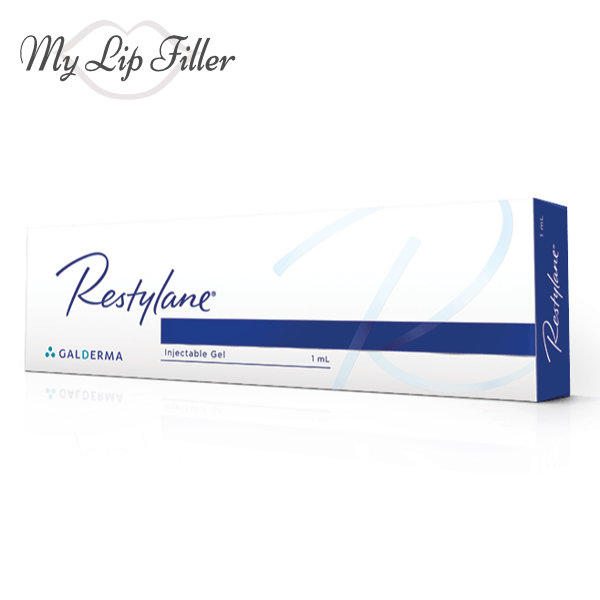 Inevitably, it is all a matter of research with a sprinkle of luck. Leaning fully on your dermatologist or licensed practitioner is key. A professional with the necessary experience will most likely give you the best suggestions on which product to use and how much of it. You might not realize it, but in practice lips for fillers are as much as thing as fillers for lips, and how much or which product to use to add the best volume and contour, without risking to overdo it, is a matter of professional evaluation by a trained eye.